Job loss over the pandemic has found many of us questioning our careers and asking, Where can I find a secure financial future? Granite Logistics doesn't have all the answers, but we can speak from personal experience: the security and certainty you seek may be waiting for you in the logistics industry.
Logistics is the seemingly simple act of arranging for the transport of goods from point A to point B. Behind the scenes, though, a vast team of coordinators, sales reps, and operations specialists work to make sure every part of the transport network runs smoothly.
Did you hear about "supply chain issues" for the first time in 2021? That's where we come in. No matter the state of the world, goods will always need transit, so there will always be essential jobs available for smart, ambitious people.
So how can a career with Granite Logistics change your life and secure your financial future?
The logistics industry is a unique opportunity
The logistics industry is one of the fastest-growing industries in the United States. Current estimates put it at a $1.6 trillion dollar industry.
Granite Logistics is a shining example of this growth. After earning a spot on the MSP Business Journal's Fast 50 list for six consecutive years, we're no stranger to fast growth and rampant opportunities. In just ten years, we've skyrocketed from small startup to specialized powerhouse with $200 million in annual billings.
That growth isn't just for us, though — our growth means more jobs, more compensation, and more benefits for our elite, hard-working team members.
We work for our employees like no other company
Our company is defined by our people. We believe award-winning teams and customer service are only possible with a strong and supportive work environment. Our values are exemplified in the acronym PRIDE. With Passion, Respect, Integrity, and Discipline, we know we can all work together to achieve Excellence.
When Granite Logistics was founded, we knew as a smaller company we couldn't offer our team everything we wanted right off the bat. But with more time and resources over the years, we've been able to listen to our employees and create the culture we dreamed of with more training, support, and benefits. This is the kind of growth mindset we pride ourselves on.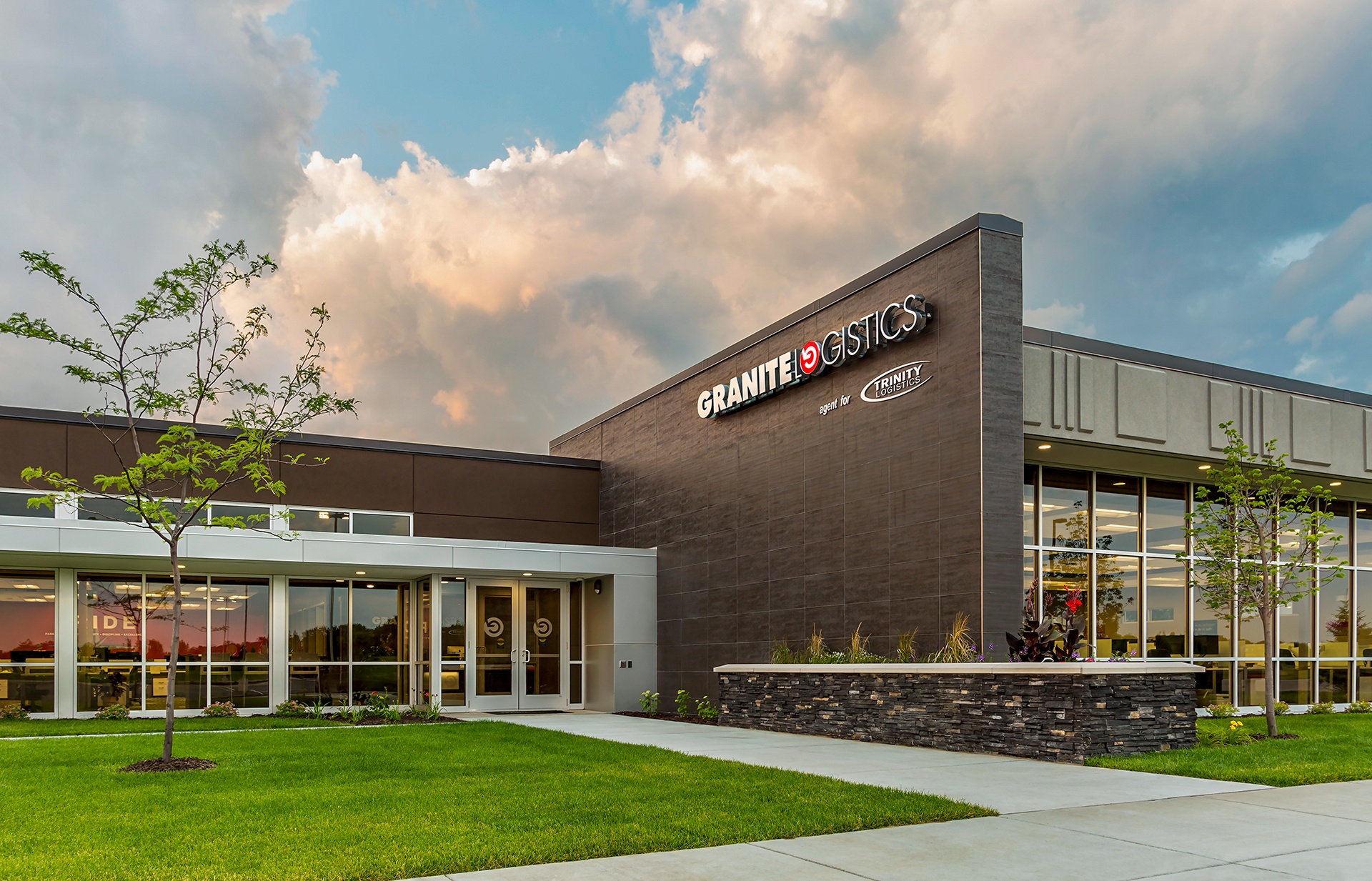 Here are just a few reasons why Granite Logistics ranks as one of the best companies to work for in the St. Cloud area.:
We offer two healthcare plans so you can choose the one that best fits your needs: a traditional deductible/co-pay and an HSA.
All employees at all levels enjoy dental care, life, short-term, and long-term disability benefits at zero cost to them.
Our 401k plan is matched up to 6% of pay.
Our PTO starts at entry level, and exponentially increases each year.
Best of all, if we hit our annual sales goal, our team enjoys a winter vacation with a guest at the company's expense.
You already have the tools to be a team member
The nuts and bolts of the logistics industry may still be unfamiliar to many applicants, and that's okay. If you're coming to Granite Logistics with a background in the industry, that's fantastic — but if you're new, don't let that stop you. We're happy to teach you the ins and outs. If you bring a great attitude, a willingness to learn, and a passion for relationships to the table, you're already more than halfway there.
Collaboration and communication are key for our sales and operations teams. Sales team members work to build relationships with fantastic shipping customers across the country. They then coordinate with operations team members to safely deliver the goods. This is a unique sales environment because while we always strive to meet our goals, we do it together as a team.
Still unsure if you would be a great fit? Take our Predictive Index Behavioral Assessment. The PI is less than five minutes and easily helps you discover if this is the ideal job for your skills and personality. We're looking for the bold, so let yourself shine.
Long-term Job sustainability
The logistics industry isn't going anywhere. As long as goods need to be moved from place to place, companies will need people to move them. In this ever-growing corner of the market, driven individuals have a chance at limitless opportunities, immense career satisfaction, and huge financial success.
At Granite Logistics, we work with motivated, high-energy people to provide exemplary service and create an environment where our teams can thrive. It's a fast-paced world that might not be for everyone, but if you're the type of person looking to use your tenacity to move forward and make a difference, Granite Logistics is the place for you.
Are you ready to make a career change for a secure future? Apply to work at Granite Logistics today.