It's time to make the switch, and say "see ya!" to Sunday Night Dread.
You've been feeling it for a while: Something just isn't right at work. You're starting to admit to yourself that maybe it's time for a career change. Change can be scary, true, but it can also be incredibly rewarding. Is it worth it? Only you can decide, but here are some signs you might want to take the leap.
1. You're not getting paid what you're worth
You're a great employee. You bring your A-game to work every single day, achieving goals left and right, contributing great ideas, bringing in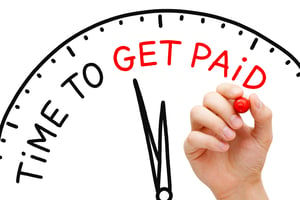 clients, and delivering excellent customer service. But your paycheck doesn't reflect how hard you work. You're not alone.
A large percentage of Americans feel underpaid at their jobs. It's not just the pay you have to think about, either, but also benefits. Do you have decent healthcare? Dental? Life Insurance? Does your company provide a 401K match? If your compensation isn't equivalent to the value you bring to the company, it may be time to offer that value elsewhere.
2. Your company's culture is driving you crazy
According to research by Glassdoor, company culture is the biggest factor when it comes to job satisfaction. Maybe you're surrounded by workaholics who think vacation is a dirty word, or by unmotivated zombies who couldn't care less about reaching company objectives. Maybe your company culture is downright toxic, drowning you in backstabbing, gossip, and pessimism.
Whatever the case, you deserve to find a company where your work style and priorities are a good fit with the people around you. After all, forty hours a week is a lot of time to spend with people you don't jibe with.
3. You've reached the top of the ladder and the view is … uninspiring
Have you hit a wall, promotion-wise? Is your current company unwilling—or unable—to give you exciting new responsibilities? In your career, as in any other area, if you aren't growing, you're stagnating. A good company will always want their employees to be expanding their potential, learning new skills, and advancing upwards within the company structure.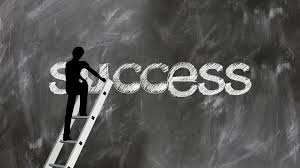 It might not even be about advancement. Maybe you just can't tell whether or not you're doing a good job because the way your company measures performance is vague and subjective. Being able to set and achieve objective goals is not only engaging for employees but helps a company grow. Companies who value goal-setting may even have incentives for reaching these goals, like a commission or bonus structure.
4. You dread going to work
Do Sunday nights fill you with dread? Are you always complaining about work? Are your early morning pep talks in the mirror reminiscent of a parent bribing a child to go to the dentist? If you're living for the weekends, if you hate when people ask you what you do for a living, if you see your job as something to just get through, you might be ready for a career change.
5. Your skills aren't being utilized
Can you animate? Edit video? Create webinars and audio content?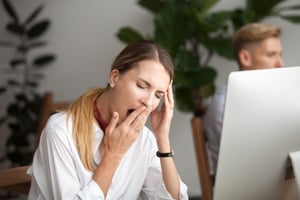 Maybe you're really great at photography, or social media, or event planning? These are incredibly marketable skills sought after by a lot of companies. Being able to contribute specific talents and skills may help you feel like a more valuable member of the team, and can help you find new and exciting ways to grow within the company. Whatever special skill you might have, if there's no space to use it at your current company, maybe it's time to find a new career.
6. Management is awful
Similar to company culture, management has a huge impact on job satisfaction. According to a Gallup study, 50 percent of Americans have left a job to get away from a manager at some point in their career. No one wants to work at a company where they don't feel respected and valued by their boss. Maybe your boss isn't necessarily a bad person, but they may have a management style or personality that doesn't mesh well with yours. Either way, if you just can't deal with your boss anymore, it may be time to find a new one.
Any one of these reasons is valid cause to look for a new job. There are many companies looking for driven, hard-working people with diverse skills. If you're unhappy in your current position, it's time to take the first step towards a better future. A future where your job doesn't fill you with dread, where your skills are valued and cultivated, and where you can feel like you've finally found the perfect fit.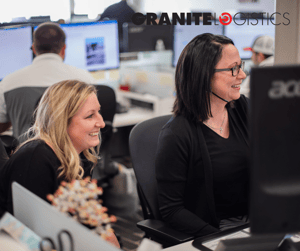 At Granite Logistics, we value our employees' job satisfaction and work hard to offer the best compensation possible, including generous base pay, unlimited commissions, and benefits such as insurance, 401K, and trip incentives.
Our company culture is focused on collaboration and growth on both a personal and company level. We are passionate and disciplined in our pursuit of excellent service, and we treat everyone with respect and integrity. We believe when we live these values on a daily basis, we create an environment where our team can flourish and each member can reach his or her full potential. Come on over. We'd love to have you.